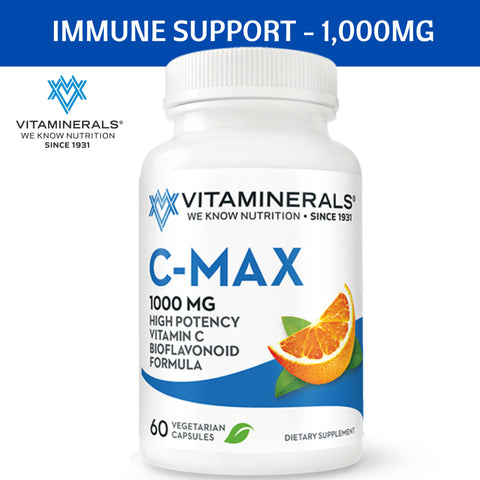 Vitaminerals 63 C-MAX, 60 Vcaps
Antioxidant Support
NOW AVAILABLE IN VEGETARIAN CAPSULES!
1000 MG Vitamin C, Bioflavanoids
C-MAX® provides saturation levels of Vitamin C with natural methoxyflavonoids in an exclusive 'controlled release' system to insure optimum availability, sustained levels of activity, and minimize gastric irritation in sensitive individuals.
Take one capsule, 2-3 times daily with meals or as directed by your licensed professional practitioner.  For best results take in the morning, afternoon and evening.
Caution:
Consult your physician prior to using this product it you are pregnant, nursing, taking medication, under 18 years of age or have a medical condition. 
Disclaimer:
Statements relating to this product have not been evaluated by the Food and Drug Administration. This product is not intended to diagnose, treat, cure, or prevent any disease.