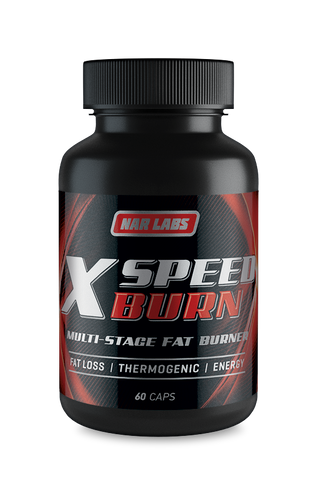 Nar Labs Xspeed BURN 120 caps
XSPEED BURN is a thermogenic-based formula that incorporates a powerful blend designed to aid you in losing body fat, boost your metabolism, generate more energy and maintain mental focus and sharpness.
As a dietary supplement, take 1-2 capsules @30 mins pre-breakfast and/or exercise and 1-2 capsules mid-aftermoon with 8 oz. of water. Do not take before bedtime and do not exceed 4 capsules per day.
Disclaimer:
Statements relating to this product have not been evaluated by the Food and Drug Administration. This product is not intended to diagnose, treat, cure, or prevent any disease.