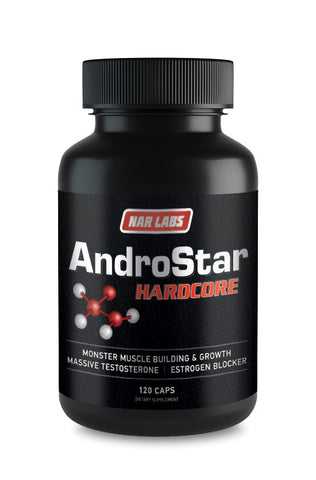 Nar Labs AndroStar HARDCORE 120 caps
HARDCORE AndroStar gives you everything you need, to grow, build and achieve your goals without harmful side effects. HARDCORE AndroStar is made from all natural, highly effective herbal extracts. Not one single ingredient is banned by the FDA or on the list of substances scheduled to be banned.
It is a safe and natural testosterone booster that not only increases the natural levels of testosterone in the body but also provides KEY results with additional POWERFULL and CRUCIAL beneficial function.
// Key Benefits
– Maximizes Muscle Growth & Strength
– Increases Performance & Libido
– Blocks Estrogen
– Maximizes Strength & Anabolic Drive
– Full 30-Day Cycle
Take 4 capsules on an empty stomach before bedtime or exercise or as directed by your healthcare professional.
Disclaimer:
Statements relating to this product have not been evaluated by the Food and Drug Administration. This product is not intended to diagnose, treat, cure, or prevent any disease.