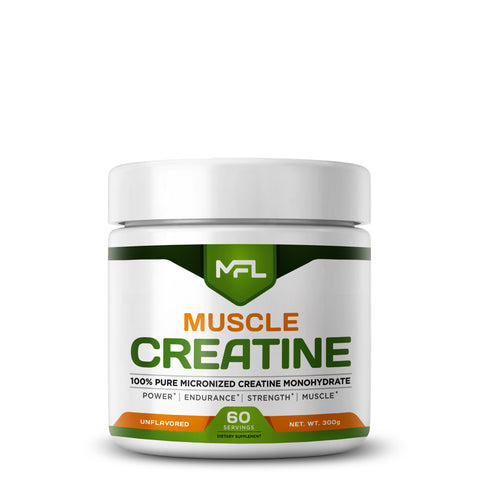 MFL CREATINE MONOHYDRATE 300G
Muscle Creatine will literally increase your ability to lift heavier, for longer with greater force and help you gain strength, size and power.
– 5 grams of 100% pure micronized creatine monohydrate
– Pharmaceutical grade creatine
– Stimulate power, endurance & strength
– Supports fast muscle recovery
– No loading and no bloating
As a dietary supplement, mix one scoop in 6-8 oz of water or non-acidic juice daily, 30 minutes pre-workout. For best results, take pre and post-workout.  Consume ample amounts of water during use. On non-training days, take one scoop in the mornings. This product does not have to be cycled. 
Disclaimer:
Statements relating to this product have not been evaluated by the Food and Drug Administration. This product is not intended to diagnose, treat, cure, or prevent any disease.