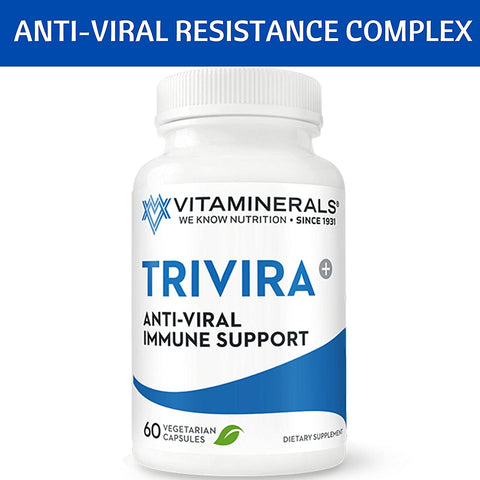 Vitaminerals 129 Trivira Plus, 60 Vcaps
Anti-Viral & Immune Support
Andrographis, Echinacea, Goldenseal
Stronger formula with herbal extracts, vitamin D3 and prebiotic saccharides. Three unique forms of support that help strengthen the immune system and increase your body's resistance during viral and bacterial exposure.
Take two capsules per day with meals, preferably one in the morning and one in the evening, or as directed by your licensed professional practitioner, during periods of viral or bacterial exposure.
Caution:
Consult your physician prior to using this product it you are pregnant, nursing, taking medication, under 18 years of age or have a medical condition. 
Disclaimer:
Statements relating to this product have not been evaluated by the Food and Drug Administration. This product is not intended to diagnose, treat, cure, or prevent any disease.